For many years we have worked on the River Clun and with the people that live and work along its length. The River Clun is one of only three rivers in England designated as a European Special Area of Conservation for freshwater pearl mussel. Their population, however, has experienced a dramatic decline in recent decades.
The Clun Catchment is a Priority Area for Action in the Shropshire Biodiversity Plan.
Through the Clun Catchment Partnership we bring together relevant partners to work together for the sustainable natural, cultural and economic future of the whole River Clun catchment in Shropshire and Herefordshire.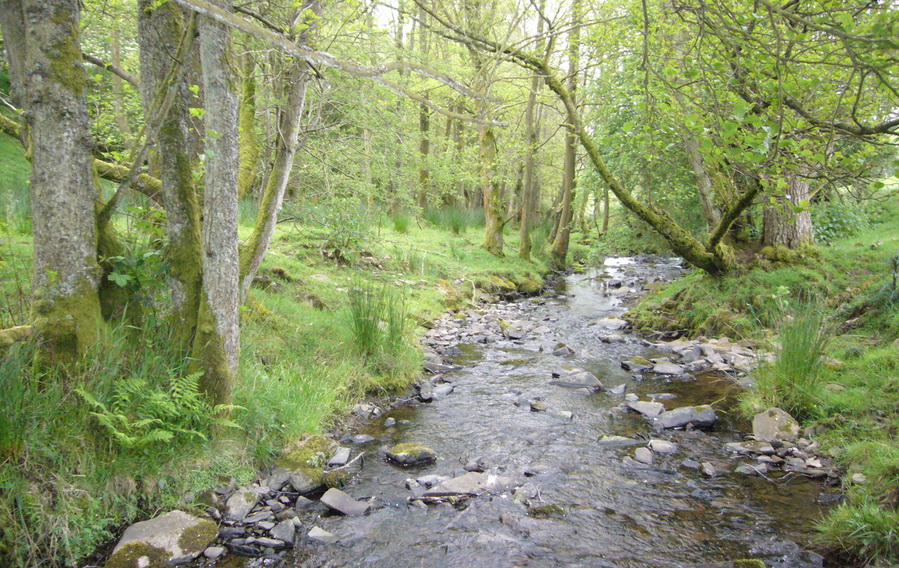 Projects have included:
Wider Catchment Work
We work closely with other organisations to deliver positive outcomes for the River Clun and its unique wildlife. Linked to other project activity, Natural England and the Environment Agency have commissioned the following reports. Please contact us for a copy.
River Clun Site Improvement Plan
River Clun Nutrient Management Plan
River Clun Restoration Strategy
Hydrological Study of the Upper Clun
Himalayan Balsam Advice, Survey & Strategy
Highways Sediment Scoping Study
Click here to see a YouTube clip showcasing Environment Agency and Woodland Trust conservation work on the River Clun.