Help us to to protect and regenerate the Shropshire Hills National Landscape and to make sure everyone can enjoy it.
There are lots of opportunities to volunteer to help conserve, enhance and raise awareness of our special landscape. We hope you'll find something to suit you from the list below.
We offer volunteering activities around fundraising, recruiting new members to Friends of the Shropshire Hills, tree planting and survey work. Training and support is provided for all volunteer roles, so please get in touch through our contact page for more information.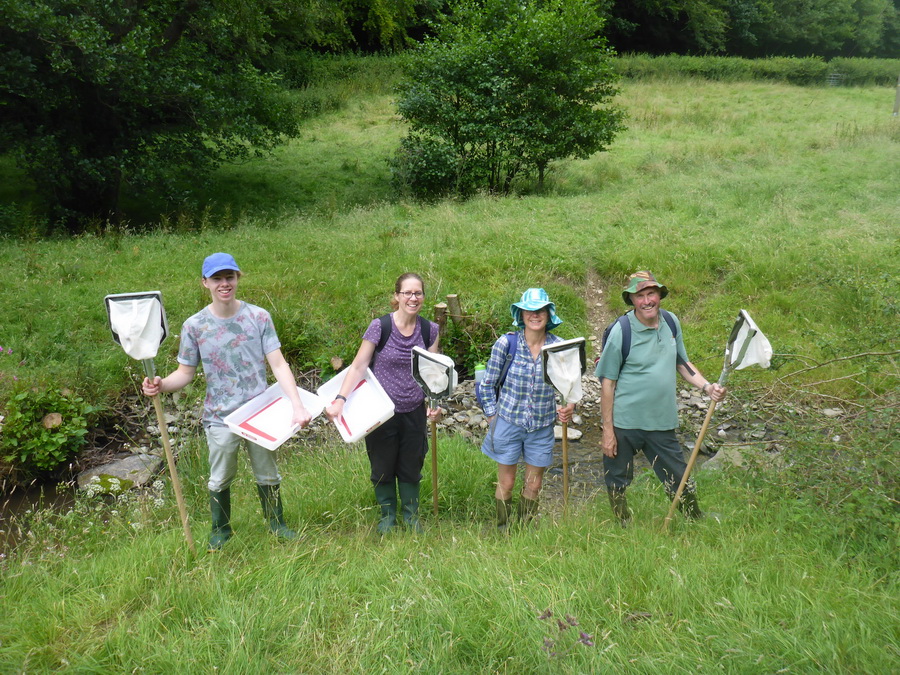 Other local organisations and community groups offer a range of volunteering opportunities in the Shropshire Hills. Please contact them direct for more information.
Community Wildlife Groups bring together people interested in wildlife, encourage and enhance local interest, carry out surveys to establish the status of key birds and other animals, plants and habitats, and actively promote conservation.
Shropshire Council Outdoor Partnerships Service, opportunities include Parish Paths Partnership and Parish Warden Scheme; Tree Wardens; volunteering at a park or countryside site; becoming a Walking for Health walk leader.
National Trust, based at Carding Mill Valley. Volunteer roles include practical conservation, education, and visitor welcome.
Shropshire Wildlife Trust offer various opportunities for volunteering, from data handling, running a Wildlife Watch group, to practical work on the Reserves.
Natural England are responsible for the National Nature Reserve at the Stiperstones and Downton Gorge. Contact 01743 792294 for volunteering opportunities.
Caring for God's Acre is a charity dedicated to the conservation of churchyards and burial grounds. The Churchyard Task Team is a group of enthusiastic volunteers who go out each week to carry out practical conservation tasks.
CPRE Shropshire, the local branch of The Countryside Charity is running a hedgerown project in the Shropshire Hills. There are lots of opportunities to get involved with planting and identification, as well as guided walks, talks and workshops.
Shropshire Hills & Marches Community Archaeology Group - surveying and recording local sites of archaeological interest. Please contact us for more information. The Archaeoloical Group formed through the Stiperstones & Condon Landscape Partnership Scheme and were involved in gathering the data which is now held on the Layered Landscape website.