The Shropshire Hills landscape character is one of variety and of transition – between the lowland plains of the English Midlands and the uplands of Wales.
The rocky Stiperstones, the dissected plateau of the Long Mynd, the craggy volcanic Stretton Hills and Wrekin, the harsh quarried landscape of the Clee Hills, the long wooded scarp of Wenlock Edge, and the rolling enclosed hills of the Clun Forest all have their own distinctive character.
The hills define the identity of the area, and are the backbone of our landscape. Here are found commons, heath, moorland and rough grasslands, home to upland birds including Curlew, Red Grouse and Merlin.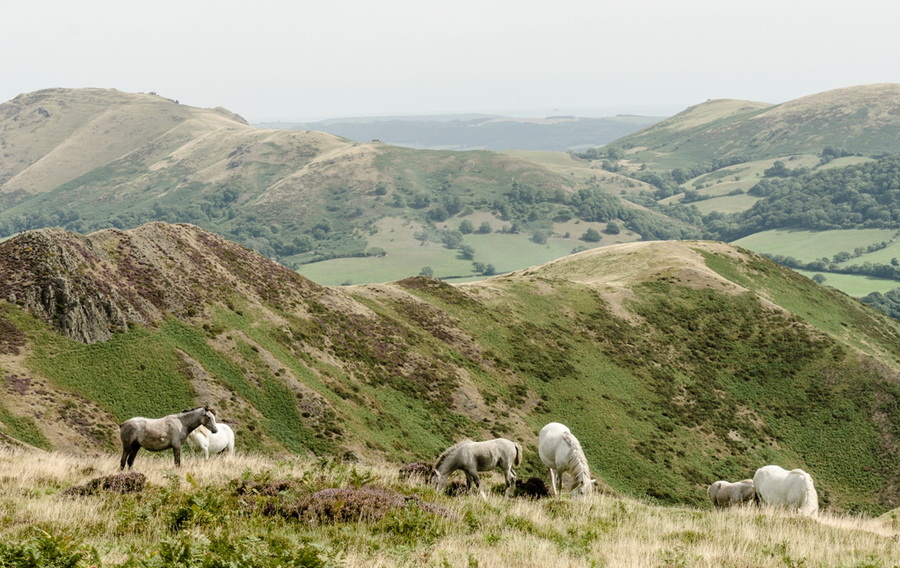 Ponies on the Long Mynd – part of the long tradition of grazing by farmers holding rights of common. Photo by Phil King
For more information click on the link below