The AONB Partnership has started work to review the Management Plan, which will result in a new Plan for 2025-2030. The time period for the new plan has been moved back a year to bring it in line with relevant government programmes. The existing AONB Management Plan will stand until the new one is formally in place in 2025.
The 2019-24 Management Plan aims to influence and guide landowners, organisations and individuals on a wide range of topics by setting out how to best manage the Shropshire Hills landscape. The Plan is divided into three broad sections (listed below), and includes local area sections to highlight key issues and priorities.
Land management supporting natural beauty and landscape
Planning for a sustainable economy and communities
People enjoying and caring about the landscape
Download AONB Management Plan, 2019-24
Please contact us if you would like a hard copy of the Management Plan.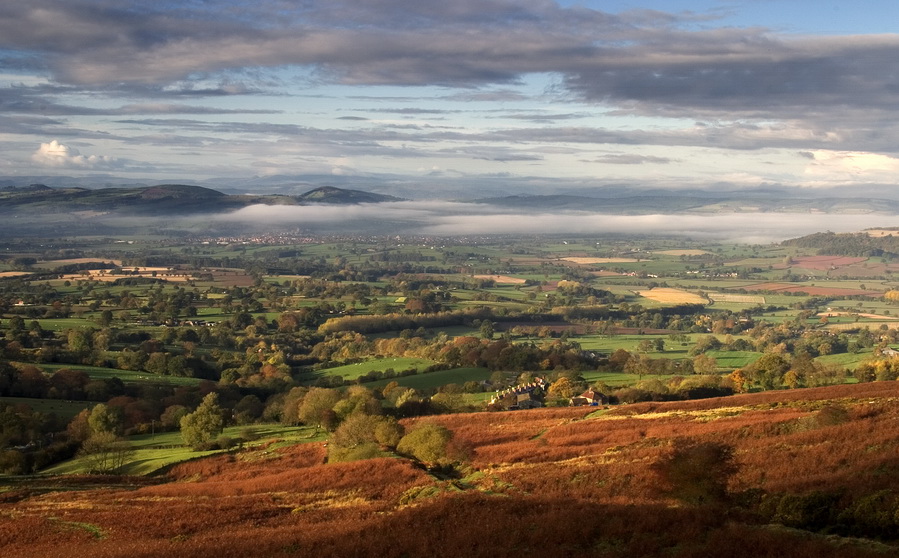 Management Plan vision: "The natural beauty of the Shropshire Hills landscape is conserved, enhanced and helped to adapt - by sympathetic land management, by co-ordinated action and by sustainable communities; and is valued for its richness of geology, wildlife and heritage, and its contribution to prosperity and wellbeing".
The Management Plan has 5 local area sections which focus on key issues and priorities - click on the links below:
Other pdf downloads related to the Management Plan:
Sustainability appraisal report of AONB Management Plan 2019-24
Sustainability Appraisal non-technical summary
Baseline Report for Habitats Regulations Assessment
The 2019-24 Shropshire Hills AONB Management Plan was prepared by the AONB Partnership on behalf of Shropshire Council and Telford & Wrekin Council. The Plan was approved in July 2019.