A legal duty to fulfil the AONB's purposes rests with the two local authorities, Shropshire Council and Telford & Wrekin Council. They act jointly in a formal structure called the Shropshire Hills AONB Partnership.
This 36-member strong Partnership plays an important role in fostering support for the AONB. Members are key stakeholders and supporters of the Shropshire Hills and include landowners, individuals, and representatives from organisations and local interest groups. The Partnership leads on preparing and monitoring the AONB Management Plan.
Together, with a small staff team, the AONB Partnership works to conserve and enhance the natural beauty of the Shropshire Hills, guided by the statutory AONB Management Plan.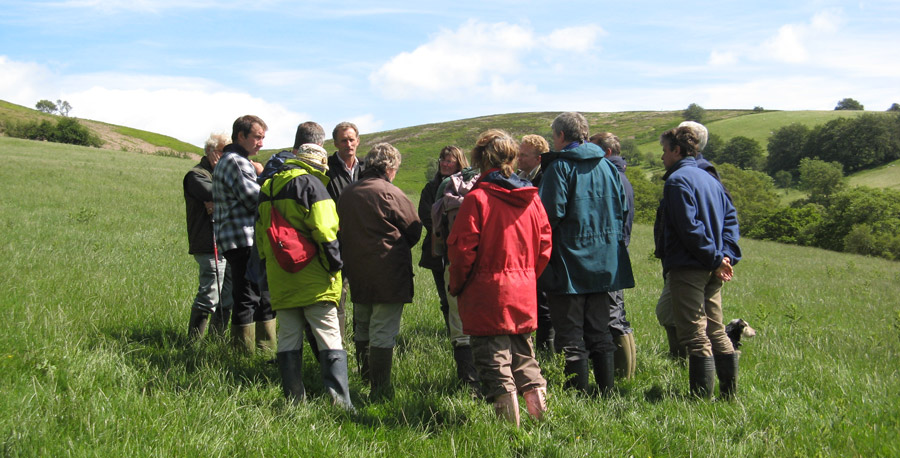 The AONB Partnership plays three main roles:
To take and co-ordinate action to conserve and enhance natural beauty, promote wellbeing, enjoyment and understanding, and further sustainable development.
To develop policy and strategy for the area, especially through the AONB Management Plan, and to influence the policies and strategies of others.
To support the involvement of the community in the management of the AONB.
The Partnership does not own or manage any land directly. Most of the work of conserving the landscape is carried out by landowners in the area, and a wide variety of organisations. The staff team undertake projects, advise, support and help to co-ordinate the work of others, influence policy and raise awareness.
A sub-group of the AONB Partnership, the Strategy & Performance Committee, scrutinise the work of the AONB staff team.